As we come to the end of an extraordinarily busy autumn of 2021, it is good to reflect on the many exciting events and developments that have been taking place despite the challenges of the pandemic. Firstly, this was Josette Bushell-Mingo's first term as Principal and it has been very exciting to work for her and with her in setting the future direction for Central. The new Strategic Plan is now being developed with ongoing work on the move to a Departmental Structure (thanks to the work of Stephen Farrier and Kathrine Sandys) and with the planned Portfolio Review following shortly. Working with senior managers Debbie Scully, Maria Delgado, Ola Adeyemi, Hugo Burchell, Vinita Suryanarayanam and Verna Rhodes, much is being achieved for the future of Central.
In placing students at the heart of all that Central does, I would wish to thank Ed Callow, our new Student Union President and all the SU representatives for their work. Central's students do a great amount towards the life of the institution and provide invaluable input into our processes. The SU manages many activities through the year and it is good to note that we are participating in a number of sports leagues and events.
I should also register congratulations to Parker Hollants-van-Loocke (SU President 2020 -2021) on graduating on 6 December along with other SU representatives and all the 2020 and 2021 year groups. We held two ceremonies on the same day at the Royal Festival Hall and were delighted to have a full house for both whilst also providing a streaming service for those who could not attend.

Key successes have included Dr Nicola Abraham and the Innovating Knowledge Exchange Team together with the Dementia Care staff from Imperial College Healthcare NHS Trust and Whitefield School being finalists in four awards at the 2022 Music & Drama Education Awards and Dr Kate Elswit's research project "Dunham's Data" (with international co-investigator Dr Harmony Bench and postdoctoral research assistants Dr Tia-Monique Uzor and Dr Antonio Jimenez-Mavillard) receiving the ATHE-ASTR's Award for Excellence in Digital Scholarship.
I have been working with colleagues Broderick Chow, John Sibley and Anna Tulett in the Faculty Office to support the work of all Central's courses. Broderick Chow has done considerable work on the Repairing the Curriculum Project whilst course leaders, supported by James Perkins, Head of Quality Assurance, have worked with External Examiners on maintaining and enhancing our courses. Anna Tulett and Jennifer Williams-Baffoe have been conducting a Digital Learning Survey that will contribute to Central's commitment to digitising the curriculum. In addition, Helen Davies' Library Strategy is in preparation for the New Year. John Sibley's work in supporting the resourcing of all our courses and keeping an overview on how they interrelate is a vital part of the Faculty Office.
So much of the success of the work at Central is down to the leadership of our courses and professional services. Thanks go to Claudette Williams, Ben Buratta, Wendy Gadian, Ben Naylor, Morwenna Rowe, Amanda Brennan, Jessica Hartley, Lynne Kendrick, Steve Farrier, Amanda Stuart-Fisher, Selina Busby, Jesssica Bowles, Richard Hougham, Ayse Tashkiran, Vanessa Ewan, Paul Barker, Simon Donger, Jane Boston, Diana Damian Martin, Sarah Grochala, Gareth White, Kathy Sandys, Caroline Townsend, Nick Moran, Alex Stone, Dot Young, Carla Mardle, Peter Rice, Peter Maccoy, Lauren Patman, Verna Rhodes and all those working on our courses as well as our professional services staff including Charles Bermudez (IT), Adam Parker (Estates and Facilities), David Ripley (T&P), James Perkins (QA), Kim Myers (Equality, Diversity and Inclusion), Dan Hetherington (Research Degrees), Susie Collins and Martin Juul Sorensen (Reception), Dan Prendergast (Facilities and Campus Operations), Rhys Thomas (Admissions), Angie Mugadza (Student Support Services), Scott Brown (Student Advice), Scott Bellamy (Student Recruitment), Megan Hunter (PR), Shauna Scott (Digital Marketing), Access and Participation), Phil Rowe (Technical Services) and all colleagues. Within the new Strategic Plan, future planning will bring together the cooperative power of all areas of Central.

We are delighted to welcome Kim Myers as Equality, Diversity and Inclusion Manager. Kim is working with Broderick Chow, Javeria Shah and all colleagues in managing our Equity and Inclusion Action Plan that includes training, student support communciation and internal and external accountability. It has been a huge help to work with our IndependentEquity Committee during this past year and thanks go tom all members for their valuable input.
In welcoming Enya Evans to the vital role of Executive Assistant to the Principal, I would wish to record a huge debt of thanks the Susie Collins who provided a perfect transition in this role between the departuire of Sue Brymer in July and Enya's arrival in October. Susie has been a long-standing member of Central's staff and stepped into this key role with great understanding and expertise.

Most importantly, it has been especially pleasing to see that our aim to deliver all courses with at least 75% of teaching onsite has gone very well and that all productions went ahead successfully during the autumn. Our plan has been to retrun to a 100% online delivery (whilst keeping an eye open for digital possibilities for the long-term furture) but we are naturally remaining cautious as the Omicron variant of Covid-19 takes hold. Dan Prendergast's work on our control of the pandemic needs a special mention.
Having mentioned our productions, it is worth noting just how impressive these have been during this year. Because of Central's commitment to providing education and training across all aspects of the Theatre industries, I want to commend all those of who contributed to the complex and professional work that is part of our day-to-day life. Amongst many others, here are some of our productions I have had the privilege to attend:
MA Music Theatre presented dynamic première of Joanne Sydney Lessner and Joshua Rosenblum's Garbo and Me in November. Detailing the life of Greta Garbo, from her early days in Sweden through her years of extraordinary success to her retirement as a Hollywood legend, the score presents a wonderful range of roles which gave scope to all our students.
Double cast in some key roles with Phoebe-Loveday Raymond and Amy Longeran playing Greta Garbo, Carl O'Dowd as John Gilbert, Camila Piccinini and Alice Spigariol as Mercedes de Acosta, Robbie Hébert as Sven Bergman, Isabella Farrell and Clara Hill Lavista as Mimi Pollak and Lauren Anne Paul and Bailey Grey as Louella Parsons, this was an energetic and enjoyable première production that bodes well for the future. Other roles were played by Taylor Bond, Keiran Capaldi, Emmanuel Duarte, Merilee Ettia, Michael Ewer, Anna-Louise LaFrance, Alex-Christian Lucas, Isabella Michaelidou, Rushalee Nirodi, Stelios Paul and Noo Stenning. Thanks go to all the cast, to executive producers Paul Barker and Maria Huesca, to Director Sarah Ingram, Musical Director David Merriman and all the production staff (Melanie Knott, Colin Mayes, Jack Weir, Alice White, Shaz McGhee, Judith Volk, Monica Trabucchi, Pippa Batt, Gareth Wide, James Melling, Russell Carr, Dylan Saberton, William Alex Howe, Patrick O'Sullivan, Alex Baker, Isobel Mackintosh, Jessica Cluff, Guildhall Live Events) for a major undertaking made more challenging by the uncertainties of the pandemic.
The Embassy Theatre and our BA Acting students also staged a very exciting revival of Ché Walker's The Frontline written for The Globe Theatre in 2008 and showcasing the street life of London with intertwining personal stories that shock and touch in equal measure. Directed by Debbie Seymour with Joseph Roberts (Vocal Coach), Gerrard Martin (Choreographer and Movement Director), Neil Brinkworth (Lighting Designer), Claudette Williams (Course Leader), Ed Borgis (video production) and with a great production team (Chloe Toland, Emilia Perrone, Alice Greenacre, Jessica Linsey, Sophia Logan, Miya Tsuruda-Behan, Hannah Buckingham, Frída Frosta, Harriet Norman, Lily Brown, Vénusz Kárász, Helen Parkin-Moore, Lily Wanqiao Li, Lewis Champney, Nancy Fry, Faedra Hochgemuth, Vendy Pospíšilová, Lucca Serra, Harry Lacey, Cameroin Tarplett, natalie Moreton, Sasha Howe, Jessica Cluff, Patrick O'Sullivan, Ben Tarman, Kelsey Guidera, Alasdair Hood, Georgina Keck, James Maginn, Serafima Denisova, Xinyi Du, Joe Lee, Francesca Granville, Nathan Leung, George Martin, Peiyao Wang, Yimei Zhao), the cast brought this play fully to life: Zacchaeus Kayode, Rebecca Kleineidam, Venus Labozetta, Dylan Malyn, Gabriella Manning, Joanne Marie Mason, Jamie Musora, Jonathan Neilsen-Keen, Mooly Owen, Katarzyna Pachelska, Roby Singh, Xavier Starr, Divesh Subaskaran, Isaac Taylor-Jones, Ola Teniola, Paxina Tuvuka, Gracie Wall and Immanuel Yeboah. Thank you to all.
Our Contemporary and Devised Theatre (CDT) students offered a fascinating production in the Webber Douglas Studio, A Disturbance of Mirrors, written by Estrella Alonso-Gonzalez-Sinde and Sarah Woodmansey and inspired by the life and work of Sylvia Plath. Directed by Jocelyn Cox and Peter Rice with Bex Kemp (Costume Supervisor), Gareth Wide (Lighting Chief Electrician), Celeste Da-Palma (Movement Coach), David Salter (Production Manager), Tamsin Newlands (Voice Coach), Ben Buratta (BACDT Course Leader), Kathrine Sandys (BATP Head of Programme) and Ed Borgnis (video Prodcution) thanks go to the full production team (Isabella Laslett, Arvid Zollinger, Clara Moss, Jennifer Cashman, Adler Williams, Maria Guevara, Leeluu Dallas King, Alex Baker, Patrick O'Sullivan Isobel Mackintosh, Emily Gaskin, Rebecca Elsey, Megan Le-Marchant, Sophie Meikle, Rose Eke, Jehona Shapeta) and the CDT cast: Marvellous Ellyone-Fayose, Maximilian Fairley, Shoshana Jones, Jemma Martin, Natasha Stone, Prince Kundai and Vivek Sharma.
The Webber Douglas studio also hosted another CDT production this time of Franz Kafka's The Castle directed by Russell Bolam with Anthea Lewis (Associate/Movement Director), Tamsin Newlands (Voice Coach), David Salter (Production Manager), Nicolai Hart-Hansen (Design Mentor), Kieran Lucas (Sound Mentor), Matthew Hales (Stage Management Mentor), Natasha K. Stone (Radio Voice Actor) and Ben Buratta (BSCDT Course Leader) that gives new insights into Kafka's last masterpiece, with connections to today's Europe of Brexit, the migrant crisis and issues of equity. Congratulations to the cast: Felicia Akin Tayo, Sebastian Alonso, Omer Cem Coltu, Ksenia Elinson, Adrian Greensmith, Wisdom Iheoma, Felix Kai, Marian Lee, Elinor Solly and Jason Theodoulou backed up by the production team: Thananya Kaewsanthia, Steven Cox, Ali Taie, Maria Guevara, Jordan Littlewood, Lauren Hastings, Rebecca Elsey, Nancy Fry, Vendual Pospíšilová, Jehona Shapeta, Clara Moss, Alex Baker, Patrick O'Sullivan, Dylan Saberton, Adler Williams and Jenny Cashman.
Our MA Acting (Contemporary) course produced Caryl Churchill's Light Shining in Buckinghamshire in the Courtyard Theatre in December. Directed by Morwenna Rowe and Martin Wylde with Sammy Dowson (Designer), Tom Newell (Musician), Jamie Platt (Lighting Designer), Sachi Kimura (Movement Director), Fran Levin (Costume Supervisor), Jenny Cashman (Scenic Artist), David Salter (Production Manager), Catriona McHugh, Phoebe Eldekvist and Lisa Pleass (Stage Managers) this new look at the story of The Levellers in the Puritan England of the late 1640s gives many resonances to the England of 2021.
The cast: Anni Epstein, Joseph Evans, Diana Feng, Jack Firoozan, Joshua Going, Aleeza Humranwala, Tania Khan, Fabrizio Matteini, Alex O'Donnell, Luke Oliver, David Patterson, Sushant Shekhar, Lelix Uff, Emma Veares, Tegan Verheul and Clarisse Zamba worked as an ensemble throughout adopting interchanging roles that seemed to heighted the tension and project the radical ideas of the time.
Congratulations too, to all involved in MA Acting Classical's adaptation of Gorky's In Hell (from The Lower Depths), which survived the heightened problems of Omicron through to 18 December. This depiction of the lives of a group of people who have hit rock bottom and have nowhere to go drew strength from many current themes in the world today. Thanks go to a great cast team: Adam Anderson, Vassilis Awad, Huw Brenthall, Fraser Brooks, Stedroy Cabey, Arnas Danusas, Ashley Gillard, Grace Haydn, Solenn Mara-Lewis, Nina Mazodier, Mary McGurk, Carrie Rock, Thea Sutton, Paul Wallner, Steve Hangzhen Wu and Wenquan Yu. Directed by Ben Naylor and Natasha Fedorova, the production team included Anisha Fields (Set Designer), Manuela Harding (Costume Designer), Ben Jacobs (Lighting Designer), Beth Duke (Sound Designer), Alex Bingley (Voice Coach), Bethan Clark (Fight Director), and Catriona McHugh and Devika Ramcharan (Stage Managers).
So, as we turn towards 2022, Central has much to look forward to. The new Vice-Principal (Curriculum and Students) will be appointed within a few weeks and with the establishment of a departmental structure, there will be new appointments including key roles in actor training. As OfS reviews its specialist funding, Central will work to uphold its position as one of the world's leading drama conservatoires, expanding its international reach and strengthening its position in Knowledge Exchange to match its considerable research profile. Under Josette Bushell-Mingo, Central has the vision and capability to make a great contribution to the world of Theatre.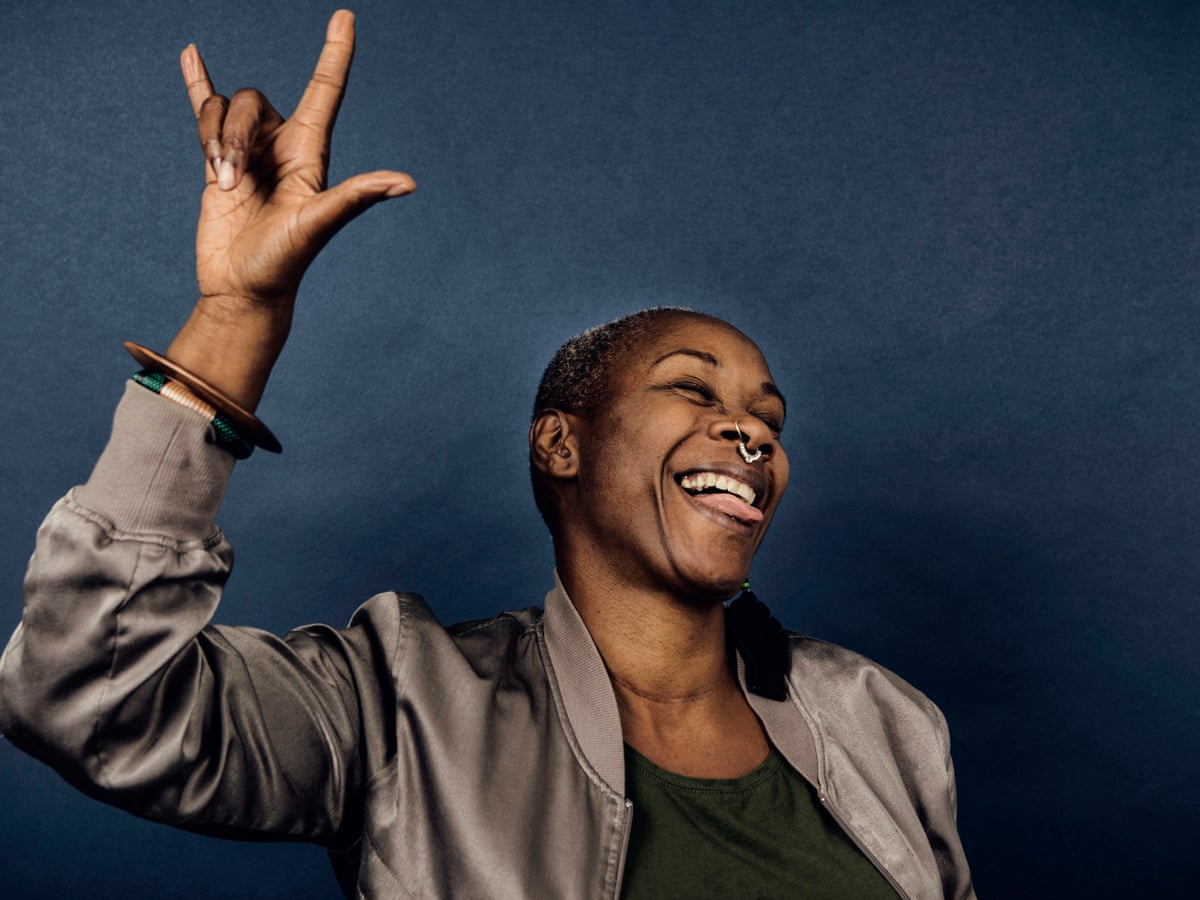 Josette Bushell-Mingo